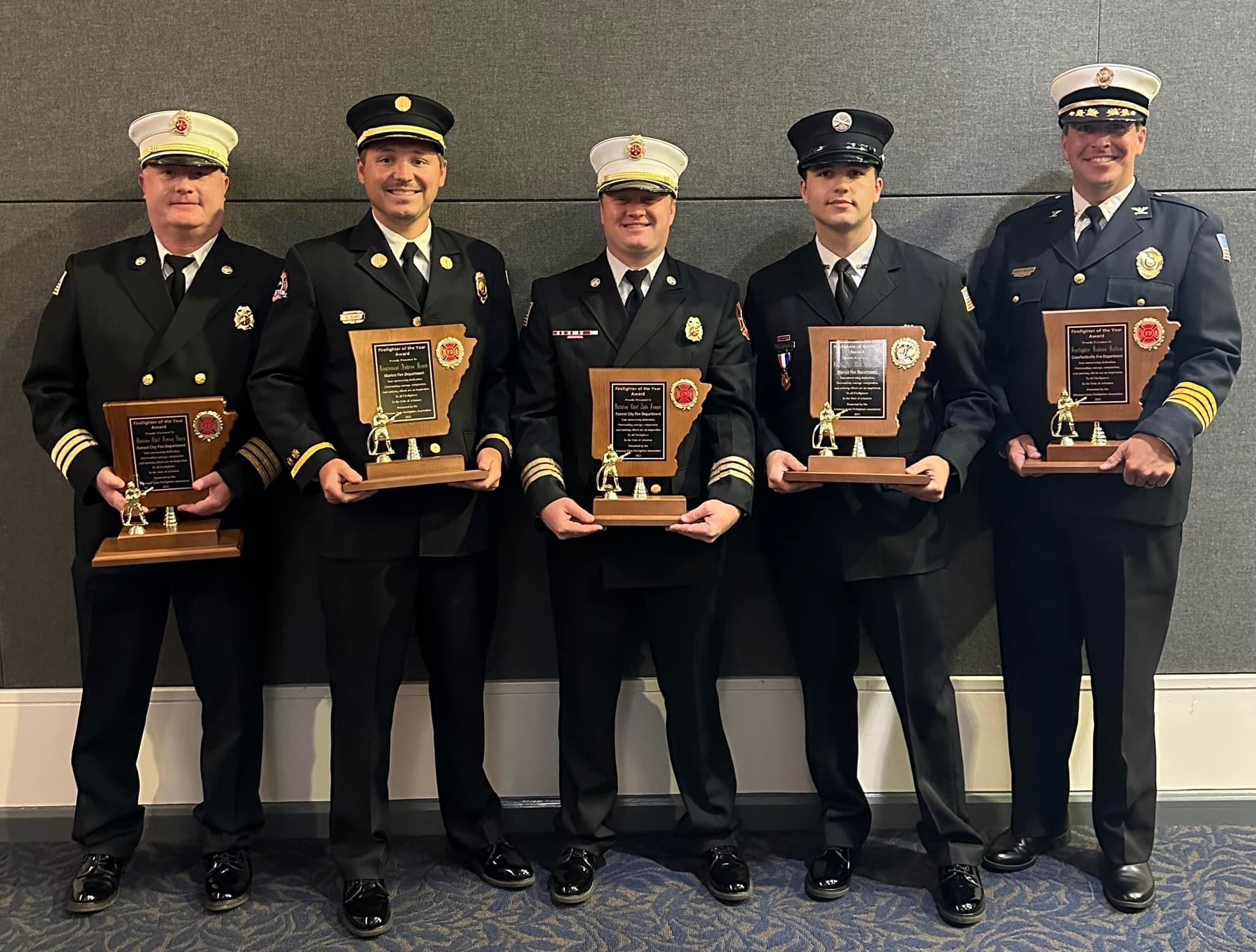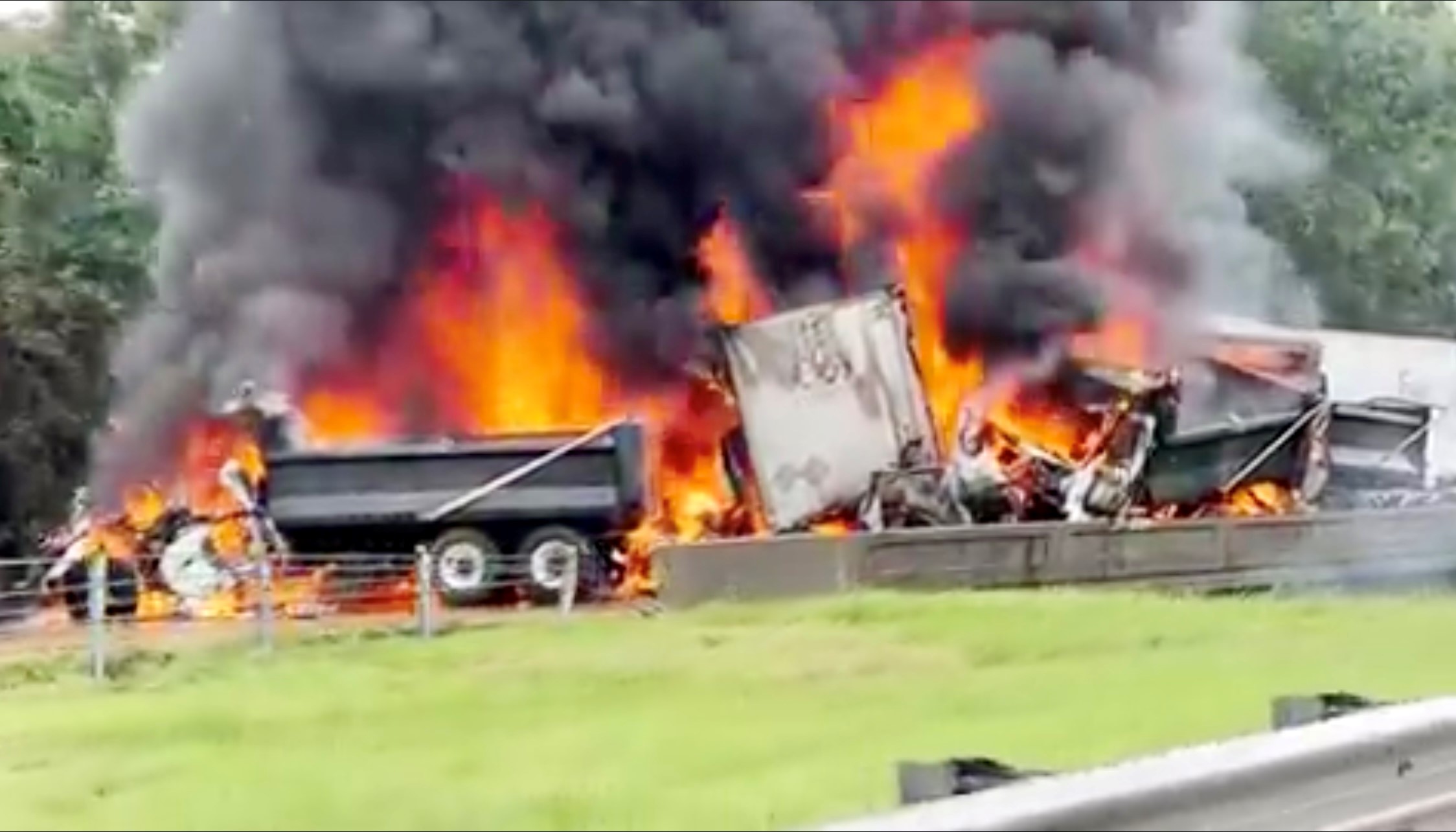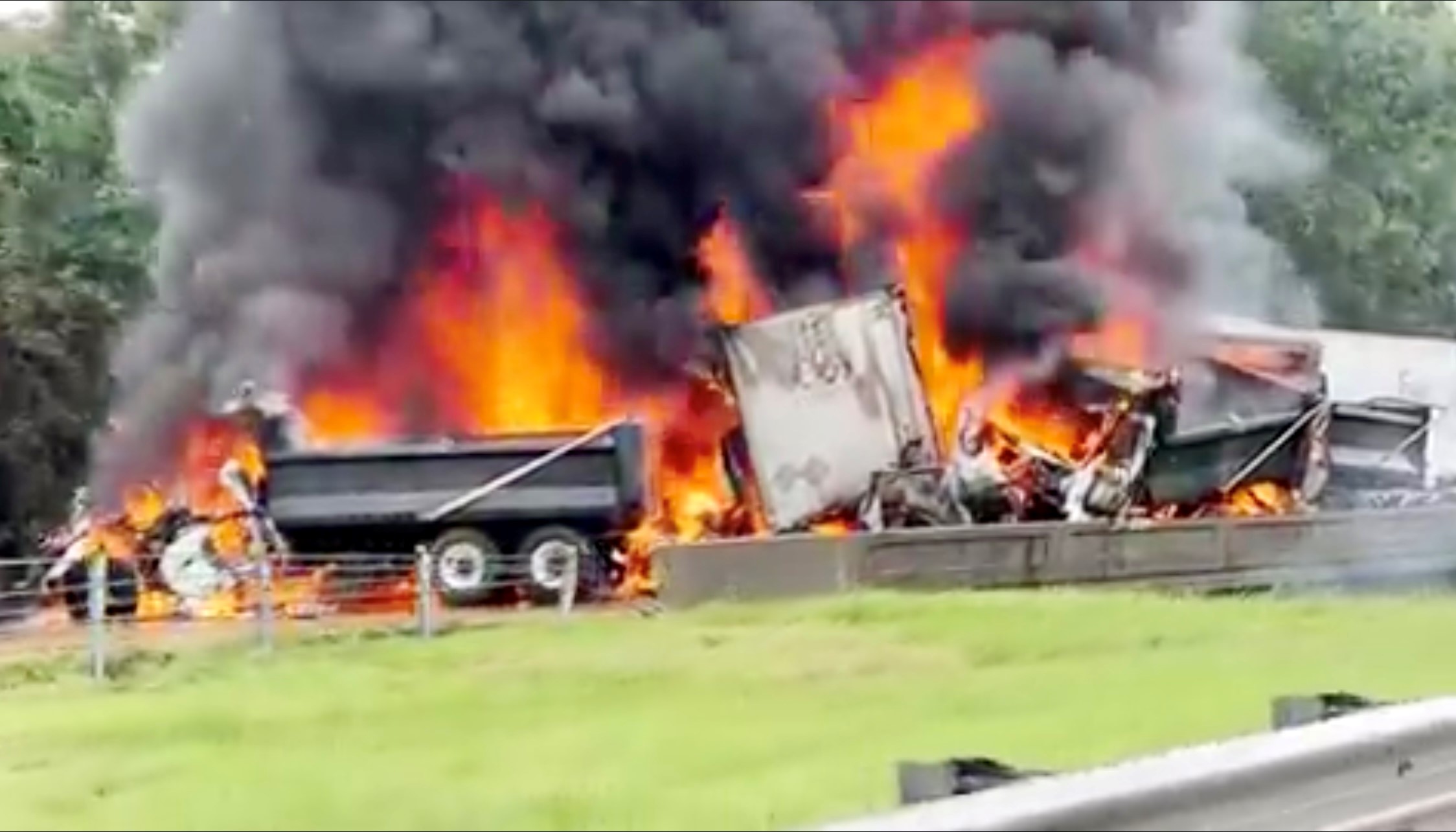 2023 ASFFA Firefighters of the Year 
Jeremy Sharp | Division Chief Forrest City FD
Ashton Heard | Lieutenant Marion FD
Zakk Jumper | Battalion Chief Forrest City FD
Will Lancaster | Firefighter Marion FD
Hudson Hallum | Firefighter Crawfordsville FD
Excerpt from the Firefighter of the Year Nomination Letter
On August 22, 2022, the Forrest City Fire Department was dispatched to the 246-mile marker west bound on interstate 40 for an accident involving fire and 18 wheelers. Upon arrival they were met with a very chaotic scene. There were at least 6 vehicles on fire. The fuel load was enormous. All the vehicles were carrying an average of 300 gallons of diesel and class A combustibles. One flammable liquids tanker was also involved and on fire. It was apparent that this was going to be a scene that required a lot of water and a lot of manpower. Chief Shane Dallas made the decision to request mutual aid from several departments from 2 different counties. As Chief Dallas was doing a 360-degree survey of the scene, he determined that there would be fatalities, but there was one person who was still trapped, and the flames were quickly heading that way. He devised a plan to use the available water to keep the fire off the trapped victim as best they could as well as suppress the fire. However, the flames were being fed by the diesel and were rapidly approaching the victim.
As other departments started arriving, assignments were given by Chief Dallas. Marion and Crawfordsville arrived around the same time. Marion brought their heavy rescue truck which carried equipment designed for heavy extrication. Lieutenant Ashton Heard and Firefighter Will Lancaster from the Marion Fire Department as well as Firefighter Hudson Hallum from Crawfordsville joined forces with Division Chief Jeremy Sharp from Forrest City and devised a game plan on the west side of the bridge. Forrest City Firefighters Demarcus Hunter, Keaton Sandage, Cordell Haynes along with Marion Firefighter Hayden Spears, placed 1 % hose lines between the flames and the truck with the trapped victim to try to slow the fire spread. Lieutenant Heard and Firefighter Hallum tunneled their way into the severely trapped victim. They made a rapid assessment and determined that the only chance for survivability was rapid extrication and transport. As Lt Heard and FF Hallum started the extrication on the inside of the vehicle, they conferred with Battalion Chief Zach Jumper who was in charge of the rescue operations and asked that a crew be assigned to making a way from the outside of the vehicle while they worked to free him from entanglement on the inside where the motor was basically in his lap. Division Chief Sharp and Firefighter Lancaster started this task. To add to their problems, it was pouring rain and the accident occurred on top of an older bridge with very little fall protection.
It became apparent that the fire could not be extinguished any time soon, so all firefighting efforts were switched to the protection of the crews that were extricating. As more fuel tanks became involved, the fire became more intense, to the point that the interior of the truck became hot to the touch and began to smoke. Flames from multiple vehicles were feet away from the firefighters as they worked tirelessly to free the entrapped victim. Hose lines could not be advanced around the accident due to the wreck taking up the entire bridge. There were multiple vehicles between crews extricating and the hose lines. This made it difficult to slow the fire progression. A decision had to be made due to impending flames as to stay and continue rescue efforts or postpone rescue operations until the fire was brought under control. If they were to go, the victim would surely lose his life. Chief Jumper asked the others if they wanted to stay and give it a try. Knowing the dangers, they faced and without hesitation they all said yes with the impending flames rapidly approaching.
kevin mcmasters rookie of the year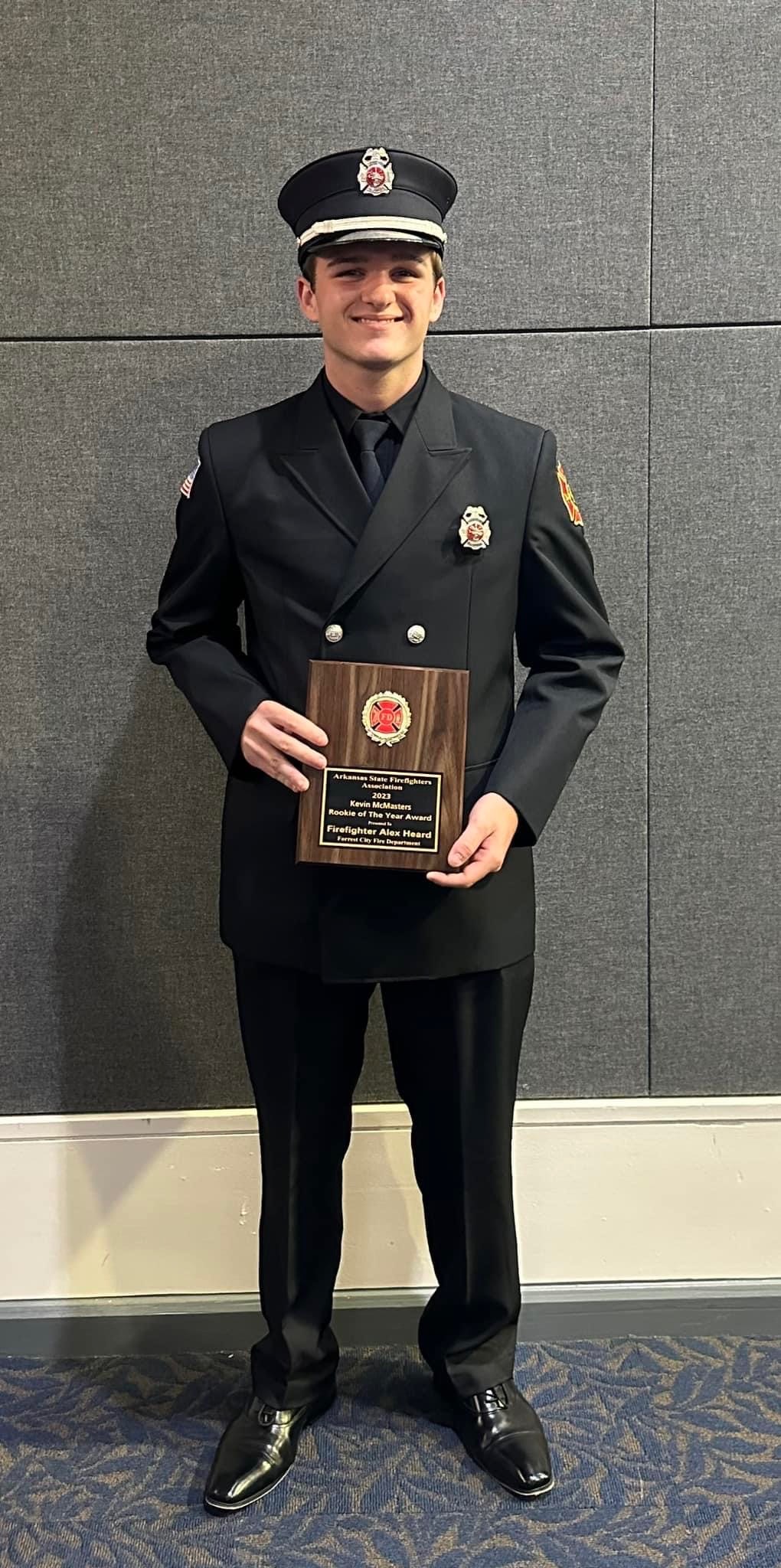 Forrest City Fire Department | 2023 Kevin McMasters Rookie of the Year
The profession of the fire service is Department has been lucky enough to continue this Heard family tradition with the youngest member of the family, Alexander Eugene Heard. FF Heard chose to develop his fire service career here at Forrest City Fire, where his grandfather, Gene, his father, Chip, and his uncle, Sam, all served faithfully. Even his big brother, Ashton, who is currently on the job with the Memphis Fire Department may aspire to one day join FCFD! B shift's Engine 2 Captain Justin Sharp describes FF Heard as an exemplary young firefighter, co-worker, and person. He started his firefighting/EMS career by joining the Marion Fire Department and immediately going to the Arkansas Fire Training Academy in Camden, where he completed Emergency Medical Technician-Basic, Firefighter Standards school, and Driver/Operator in the top of his class. While still in Rookie School, he applied for a full-time firefighter position at Forrest City Fire and completed the FEATS and interview one weekend while home from Camden. When I asked him if he wanted to take a few days to relax after graduation before starting his new career, Alex said "Dad, said why wait and I am ready to start!" He finished his AFTA-Camden training on a Friday and began his fire service tour on Sunday, December 18, 2022. FF Heard is an intelligent and self-driven young man that represents the Gen Z era well. He has taken it upon himself to improve his knowledge and skills by attending numerous additional courses in his short career, including core rescue technician, basic, advanced, and school bus extrication, hazardous materials technician, etc.
From his co-worker's point of view, FF Heard is always willing to help in whatever is at hand. If someone is doing a task, he is eager to step in and help to get the job done. He never complains about performing the daily chores or undesirable firehouse duties. FF Heard's attitude is always cheerful and contagious to others that he works alongside. His level of knowledge in the beginning stages of his firefighting career is unmatched. He is continually looking for new ideas and techniques to make the job safer and more efficient. We are thankful to have FF Alexander Heard as a member of the Forrest City Fire Department and excited to watch him grow and continuously develop into the great firefighter that he was born to be.
For these reasons, and many others we have not listed, Captain Justin Sharp and I, respectfully, submit our Forrest City Fire Department Firefighter Alexander Heard for Rookie of the Year 2023.
– Shane R. Dallas, Fire Chief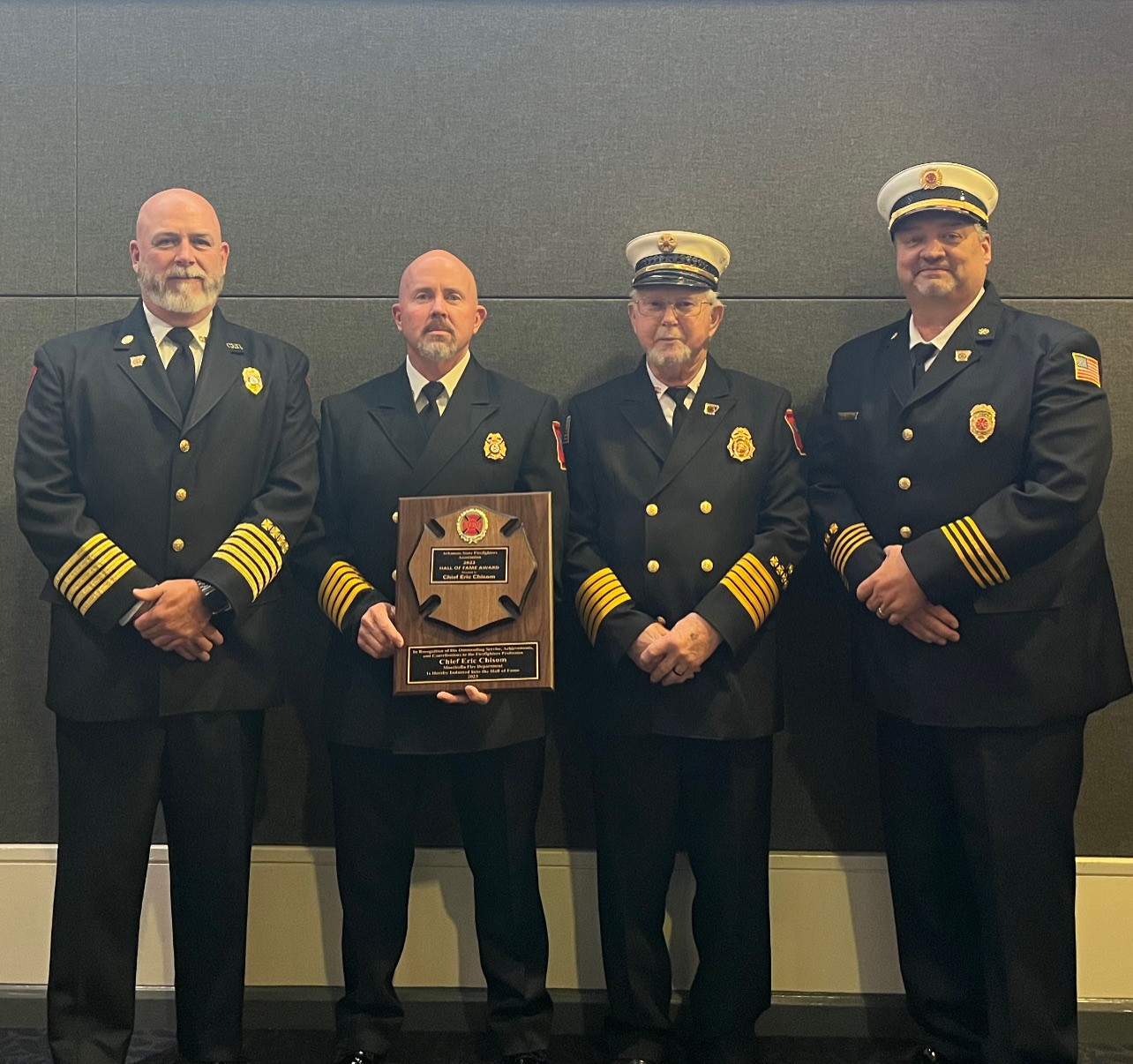 Bo Higginbotham – President of the ASFFA
Eric Chisom – Chief Monticello FD
Raymond Chisom – Retired Chief Monticello FD
Jeff Jones – Vice President of the ASFFA
2023 inductee: Eric Chisom
Monticello Fire Department
We would like to nominate our Chief, ERIC RAYMOND CHISOM, for the Hall of Fame. He was born December 5, 1975 in Monticello, AR., three months after his father joined the fire service, so he grew up in the fire service. He became a volunteer on February 23, 1996, and a full-time firefighter on August 22, 2004. He was promoted to Captain on September 7, 2004. On April 1, 2010, he was promoted to Assistant Chief. On October 10, 2018, he was appointed Monticello Fire Chief. In 2006, he completed Firefighter I and II and Instructor I. In 2007, Inspector I and Arson Investigation. He became an EMT in 2009. Chief Chisom is a licensed Journeyman Electrician. He is the Electrical Inspector and HVAC Inspector for the City of Monticello. He is also a Certified Law Enforcement Officer. He is a member of the MFD Dive Team and CPR Instructor, along with many other certifications. He has served as the President of the Southeast District Firefighters Association for several years and serves on State E-Board.
In 2015 he, along with two other members of the department received the Firefighter of the Year Award for saving a man from a mobile home fire. From day one he has been training driven. He is a firm believer that you can never train enough or that you can never learn it all. He says "the more tools you put in your toolbox, the better prepared you are."
We are honored as brother firefighters and friend to nominate ERIC RAYMOND CHISOM for this honor to the Hall of Fame.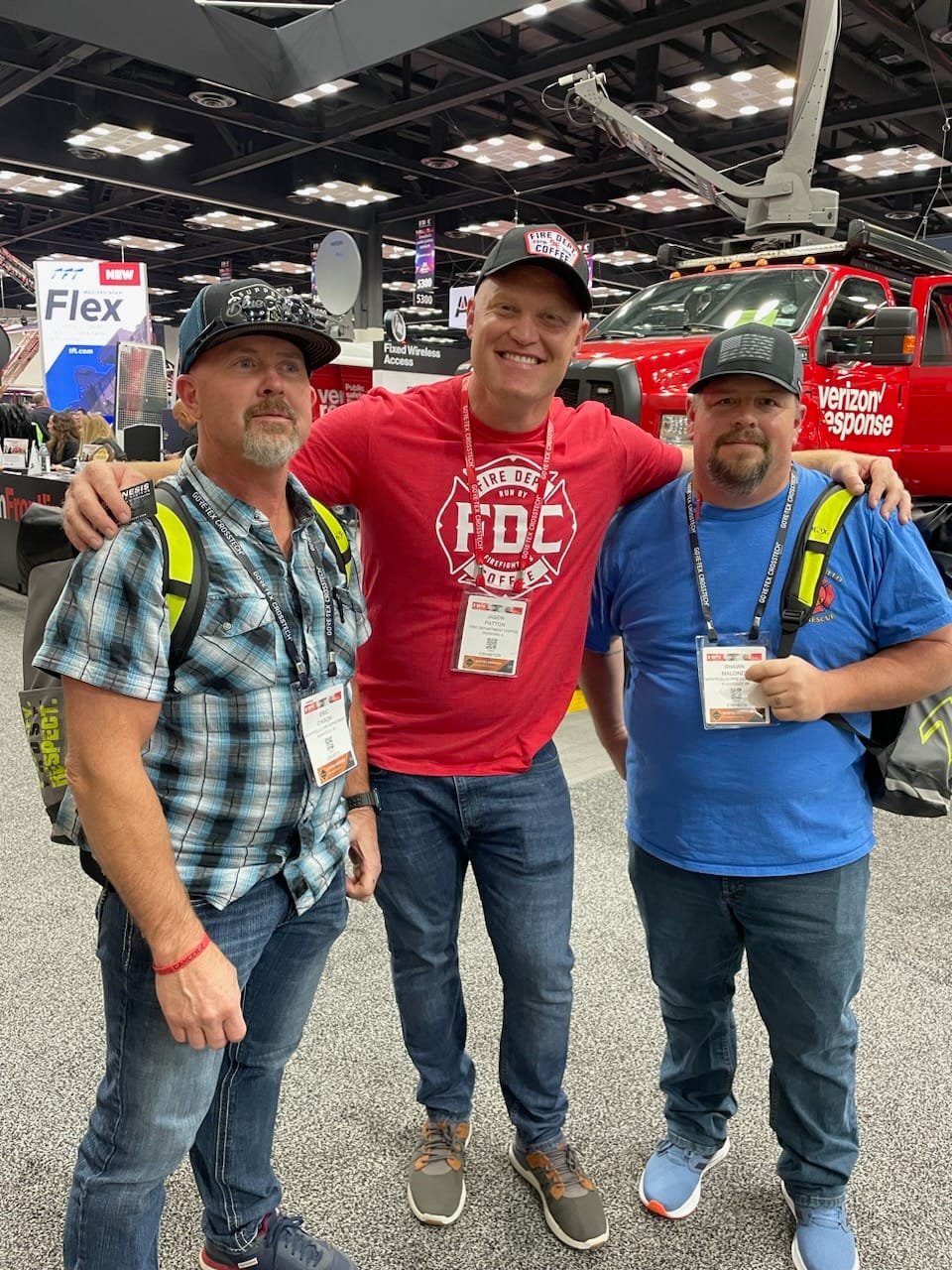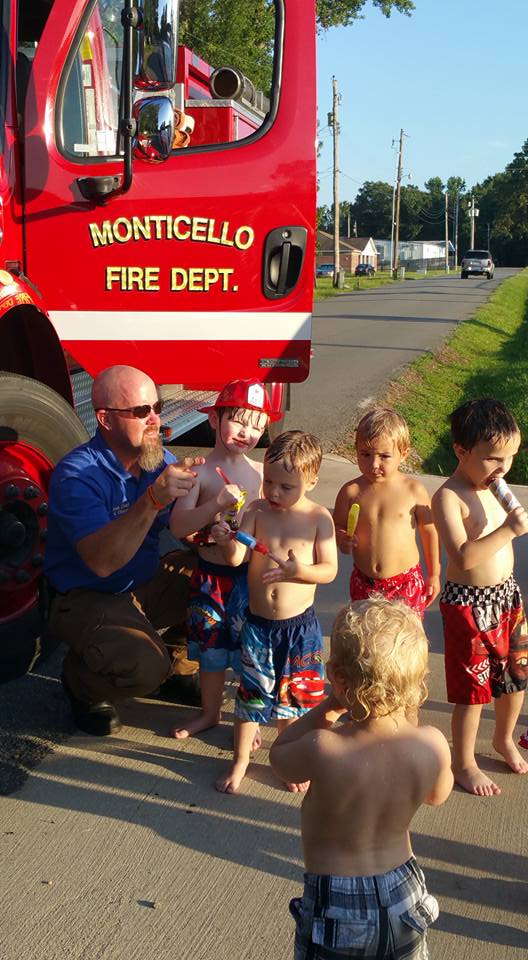 2022
Eric Chisom| Monticello Fire Dept
2022
Kevin Miller | Jonesboro Fire Dept
2021
Roger Smith | Hot Springs Village Fire Dept
2020
Steven Farmer | Brookland Fire Dept
2019
Howard Edwards | Warren Fire Dept
2018
Mac D. Holmes | West Memphis Fire Dept
2017
Fred Heath | Wynne Fire Dept
2016
Erby Campbell | Earle Fire Dept
2015
Kevin McMasters | Bay Fire Dept
2014
Bonita Yount | Monticello Fire Dept
2013
Danny Holbaugh | Bald Knob Fire Dept
2012
Tom Martin | Searcy Fire Dept
2011
Greg Gray | Forrest City Fire Dept
2010
Ray Dunemn Monticello | Fire Dept
2009
Doug Baker | Searcy Fire Dept
John B. Gleghorn | Batesville Fire Dept
William B. Seaton | Camden Fire Dept
2008
Robert Edwards | Arkansas Fire Academy
2007
Stacy Caplener Pleasant | Plains Fire Dept
2006
David Schwarz Weiner | Fire Dept 
Dan White Bentonville | Fire Dept
2005
Stephen Jones Imboden | Fire Dept
Wayne Miller Philadelphia | Fire Dept
2004
Joseph B. "Joe" Brock | Pine Bluff Fire Dept
Tommy Morgan | Hamburg Fire Dept
2003
Dan Curtner | Wynne Fire Dept
Bob Davis | Batesville Fire Dept
2002
Rachel Ann Nix | Arkansas Fire Academy
Mickey Jackson | Fayetteville Fire Dept
2001
Raymond W. Chisom | Monticello Fire Dept
Edward "Buddy" Lynch | Stuttgart Fire Dept
2000
Johnny Reep | Little Rock Fire Dept
William B. "Bill" Lundy | Little Rock Fire Dept
1999
Johnny Rickman | Jonesboro Fire Dept
Michael Hughes | Texarkana Fire Dept
1998
Harvey Jacks | Pine Bluff Fire Dept
James Hill | Forrest City Fire Dept
1997
Clay Whaley | Wynne Fire Dept
James Launius | Crossett Fire Dept
1996
Billy King | Blytheville Fire Dept
J.W. Cummings | Batesville Fire Dept
Joe Coker | Walnut Ridge Fire Dept
1995
Ray Jacks | Pine Bluff Fire Dept
| West Helena Fire Dept
1994
| Searcy FD
Fred Rorex | Jonesboro Fire Dept
1993
Jim Gates | Walnut Ridge Fire Dept
1992
Blanchard Cooley | New Port Fire Dept
1992
Billy R. Powell | LePanto Fire Dept
1991
Johnny Rice | Forrest City Fire Dept